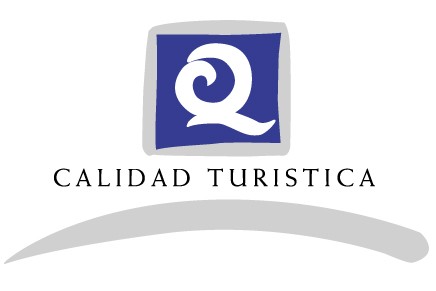 Q for Quality Tourism
Our commitment to Excellence in Management has made the Hotel Urune awarded the commitment to quality and Q Tourist Quality for accommodations. Each year we renew our commitment to Excellence overcoming a demanding audit that helps us improve gradually.
As stated in the Institute for Spanish Tourism Quality mark Q for Quality Tourism meets a number of features in forms of prestige, differentiation, reliability and rigour to certified tourism establishment.
PRESTIGE, the brand demonstrates the commitment of the certified establishment to achieve full customer satisfaction, meeting the needs and exceeding their expectations by offering excellent service.
DIFERENTIATE, the brand may only be obtained by those establishments to ensure quality standards established by the quality regulation of services.
RELIABLE, because the method used to assess compliance or not of the requirements requested by the regulation are independent of their own sector and are designed according to the sectoral regulations.
RIGOROUS, because to obtain it, it is essential to pass some controls established in the regulation.
PROMOTION by the administrations to the consumers.