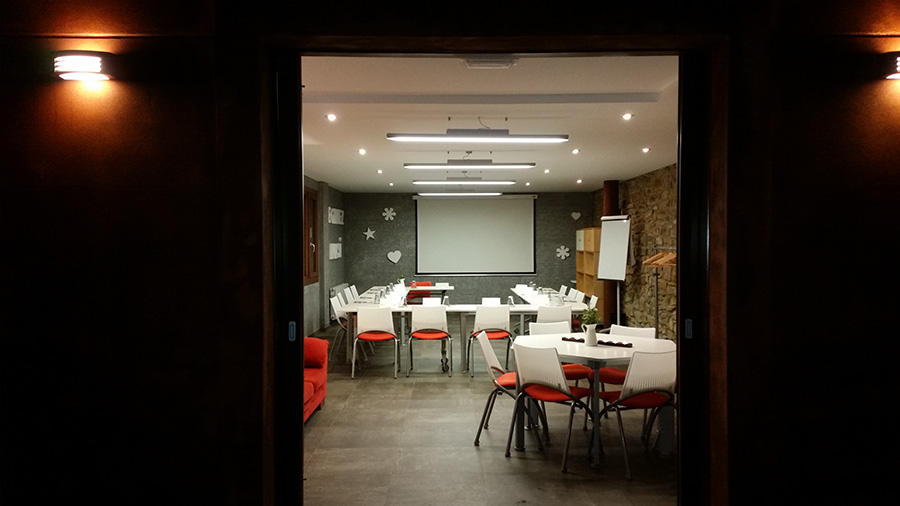 The installations of Urune are suitable to hold any kind of event. There are two full-equipped lounges of different sizes which give the opportunity to organise meetings, training actions, conferences, etc…
It has 3.000 m² green spaces and it is possible to hold on it, both business events (team activities, outdoor training) and private celebrations (weddings, parties, Holy Communion).
Thanks to the originality of its decoration, which combines past and future of the house, Urune is an extraordinary place to launch products, expositions, etc.
A particular great added value of the Hotel Urune is the opportunity to offer from our consulting unity,Enbor Kontsultoreak, the expert services on facilitation and dynamics of development processes ( Leadership, team work, communication, emotional intelligence, etc.) through training actions, group workshops, outdoor training, etc.